Having more than a hundred since the opening, the reason for being loved for a long time is its high quality and quantity of hot spring water.
Known as "Hot Water of Whitening," you can enjoy the quality of soft texture of Simple Sulfur Hot Spring (expansive high-temperature alkaline hot spring) which is fresh as its just sprung from the source. Onneyu Spa is valued as a "One of Japan's leading Onsen" from its freshness and quality.
At Onneyu Spa, making good use of its high quantity, you can enjoy "Gensen Kakenagashi" (pure onsen water, without adding water and humidification) at all Onsen in this region (Onneyu, Takinoyu, and Ponyu Onsen).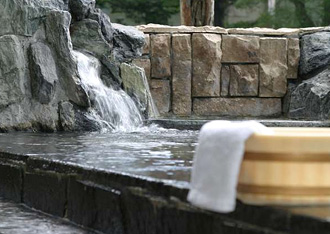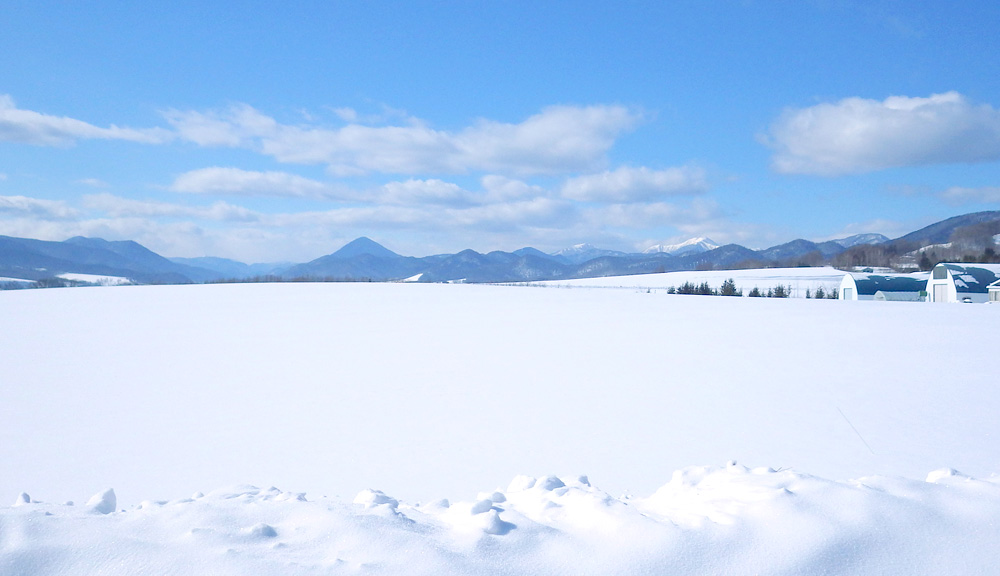 Going through the forest of Japanese larch and taking the view of Taisetsu Mountain at some distance, it's a 1hr walking course of the 3.5km hill where you can hear the echo. Please enjoy the fresh morning moment with the tour guide.
●

Number of Participants:

2~30

●

Departure:

Morning (around 7:00) ※The time is based on your request.

●

Course:

About 3.5km/Altitude Difference: About 20m

●

Admission Fee:

500 yen

●

Application:

Please apply at each hotel/ryokan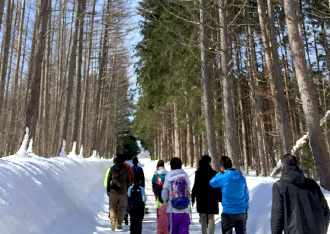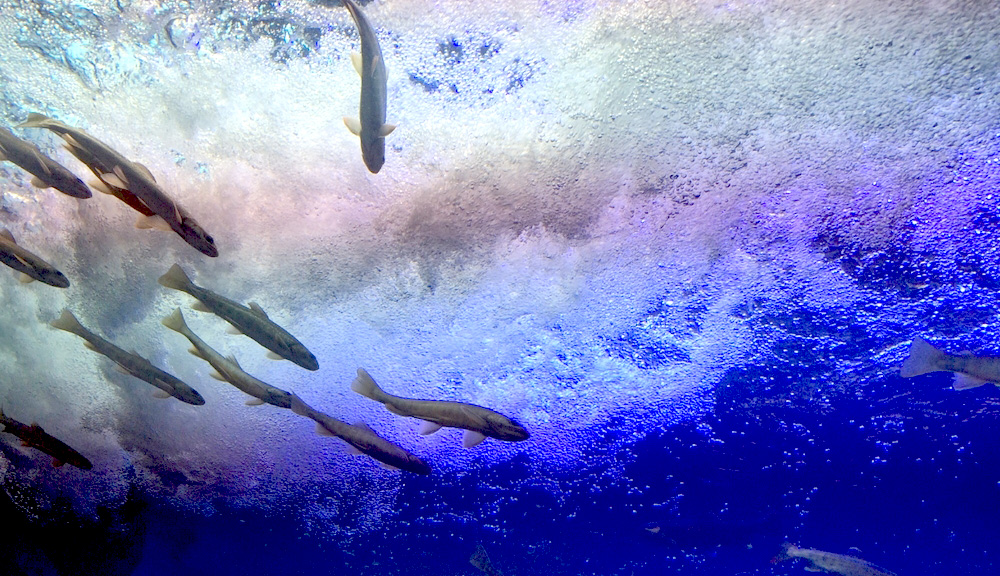 Renovated and reopened in 2012, "Aquarium of Mountain" (officially named "Aquarium of Kita-no Daichi") has been getting many people's attention. Unlike others, this aquarium is located at far away from the sea. You can enjoy the display of "The Japan's First," or "The World's First."
Want to have a look especially in winter season is the water tank of river which would froze in winter. You can enjoy the world's first water tank which you can see the fishes living vividly under the frozen river surface. Also, "Waterfall Lake Tank" is the Japan's first display which you can look up the waterfall lake from the bottom. Furthermore, you can enjoy the Japan's biggest fish Ito's large crowd, and the world of other river fishes living in Hokkaido.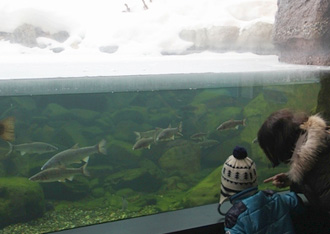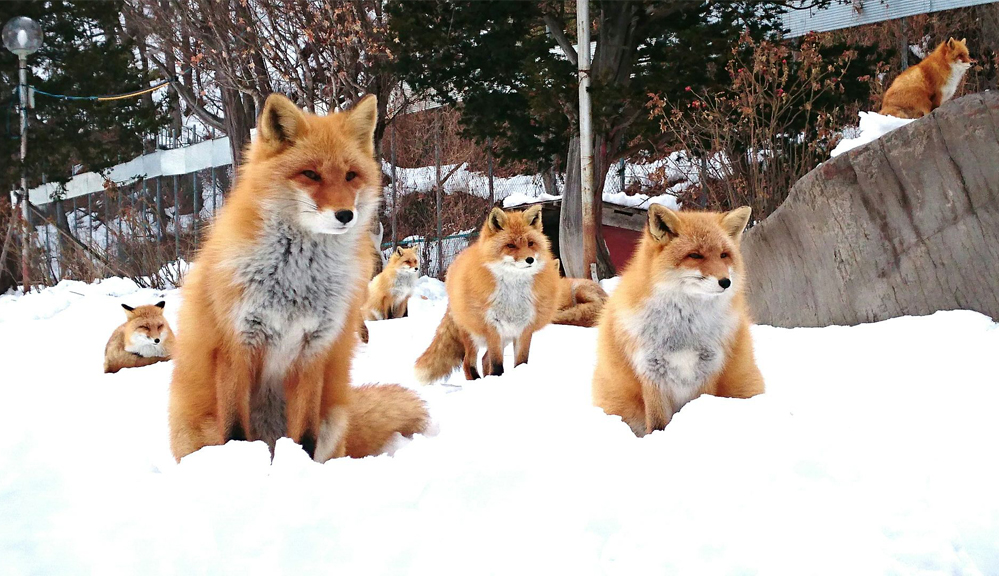 A lot of adorable foxes are waiting for you in "Kita-Kitsune Farm"
"Kita-kitsune" is one of the most popular wind animals in Hokkaido. About 60 foxes which you can rarely find in your daily life pesture in Kita-Kutsune farm. You can enjoy watching the Kita-Kitsunes covered with fluffy winter far in the snowy scenery.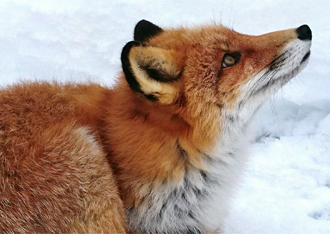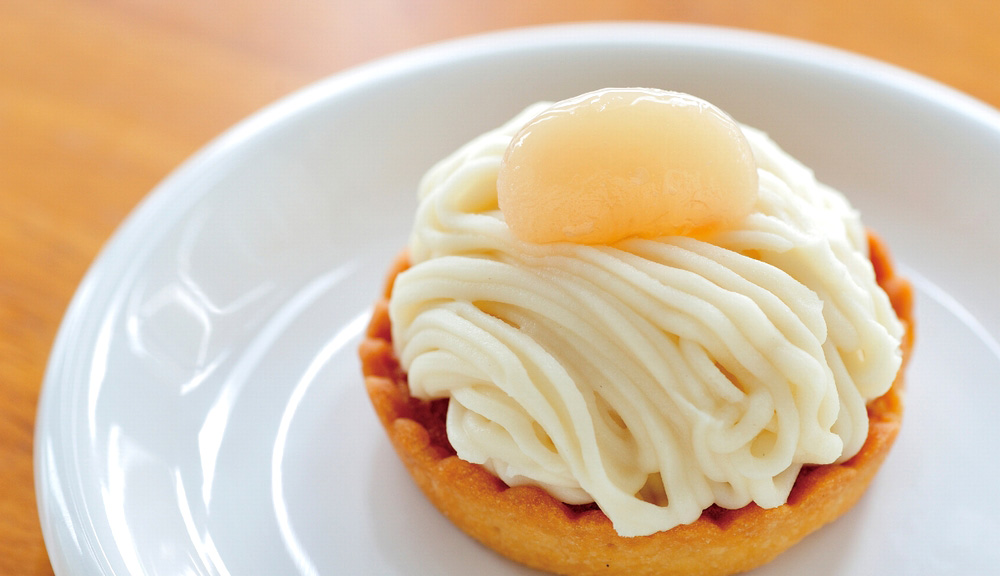 Rubeshibe area in Kitami city, where Onneyu Spa is located at, is the Japan's largest white lupine bean (known as "Queen of Beans") producing region taking 60% of production in Japan.
At Onneyu Spa, there are many kinds of sweets from white lupine bean! You will sure enjoy the great taste of Mont Blanc, castella, mousse using white lupine bean.